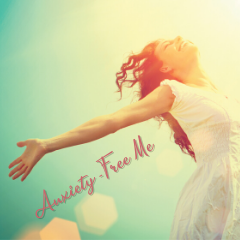 "I slept better than I have in probably a year last night! I woke up filled with gratitude. (by week 2)"
– Chantal D.
"I had really sever anxiety yesterday at work so I took some time and did the ERT meditation in my office at my desk. It actually really calmed me down, I love having these meditations handy on my phone. ♥ My mind still wonders, but I'm getting better at bringing it back and not letting it go all over the place (by week 2)"
– Monique B.
"One of my biggest fear at these meetings is having to speak in front of a group/Colleagues. Today I actually spoke up…a lot…without any anxiety…no shakiness in my voice…words flowed easily…I felt very calm, authentic and confident when speaking or giving my feedback. For me this is huge and definitely something to celebrate…. Looking forward to other wonderful discoveries to come…very grateful."
– Vikki P.
"Anik, I have to say that I've had 2 great days!! I'm getting stuff done that i've been trying to do for a year. I think it's because I can finally breath for the first time in a LONG time. (1 week into the program)"
– Name witheld
" I am conquering fears that before had left me paralyzed, taking control of my autoimmune disease, and trusting that my life is my choice. And now learning that my life can be filled with joy and ease, and miracles surround me and all of us daily."
– Angela Holden
" Wow feeling so calm. I listened to the full spectrum and fell asleep 😴 had the best sleep ever woke up this morning with a 😊 smile…. I smiled all the way to work."
– Kelley LeBlanc
"It was so eye-opening to realise that there are so many emotions underneath my anxiety. I hadn't noticed that…. Working with the emotional release technique has really helped me there, very grateful for these tools, Anik. Thanks for this program
<3 it's allowing me to really access stuff."
– Name witheld
"This week is my last week of the Anxiety Program that Anik offered and it works. I feel so much more in control and confident and I have tools to control them. They are occurring less and less the more I use the tools that Anik teaches <3"
– Joanne Richard
Anxiety-Free Me Program
Taking Control is Easier than you Think!
You CAN OVERCOME anxiety, stress, overwhelm. And it's easier than you imagine!
Want to rid yourself, once and for all, of emotional and physical issues that come from anxiety?
Want to gain easy and effective techniques to deal with stress?
Want to STOP feeling overwhelmed and feel confident when facing everyday challenges?
YES OF COURSE YOU DO!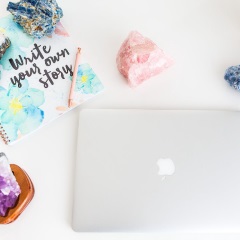 "I have taken many, many courses & programs over the years and Anik's Manifesting Abundance is by far the best one!"
– Lori Andrews, Coastal Coaching Services
"The Manifesting Abundance Course has easily been my favourite class. It has opened my eyes & soul to the unlimited possibilities we can attract for ourselves with proper guidance and tools. Thanks Anik for being such a great inspiration!"
– Kristy Collicutt, RHN
"Thank you Anik, for once again, putting together a wonderful course. My journey for the last 6 weeks has transported me from being stuck to moving at the speed of light! I am truly grateful for this journey thus far, and look forward to the next chapter in my book of life.
You are wonderfully inspiring and I love your energy! xx"
– Janet K.
Manifesting Abundance Masterclass
Discover how to consistently tap into the abundant power of the universe by using the law of attraction and enhance all aspects of your life, love, health and career.
You can create the life you desire, discover how to claim your desired life in this fun and interactive program.
What you are getting is the combined brilliance and best tips of the top manifesting techniques all wrapped up into one program!
Your program includes:
6 Powerful mindset-shifting modules to accelerate your transformation
An immersive Abundance Meditation to use when you need it
An Emotional Release Healing Meditation for those moments of struggle
Quantum Alignment Healing to align yourself with your dream life
Teachings on how to upgrade your Vibrational Point of Attraction

Guidebooks filled with practical exercises

Private Mastermind Group
Our Cancellation Policy:
Your non-refundable/non-transferable deposit/tuition reserves your seat for a specific class/offering. Should you no longer be able to attend the event for which you have enrolled and a seat had been confirmed for you, your deposit/tuition is forfeited.  In the event that a program is canceled or postpone by the organizer for any reason, attendees will be offered a full refund or an option to transfer their payment to a future offering.